From: Abbie Cinderella <alancosgrave_at_eircom.net>
Date: Fri, 28 Oct 2016 03:10:10 +0100 (IST)
hello there, how are you?
I think you are trying to realise why this email comes to you...
Feel like I need to be honest - I want to make acquainted with you...
I beleive there is such a especial man in the world who will made me vivid, more saturated and happier.
Nobody can predict if us will work in future but from the very begining I'm attuned for the long-term relations.
You can bombard me with interested you details and I promise to speak freely.
So, maybe a good way to break the ice would be to drop a few lines about you?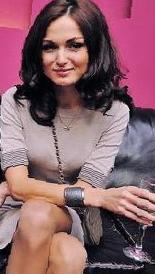 (image/jpeg attachment: DCIM6387.jpg)
Received on Fri Oct 28 2016 - 04:10:12 CEST